Locally owned and operated, Cameron Constructors, Inc. is a full-service commercial and residential general contracting company. We are MBE certified by the Central North Florida Minority Supplier Development Council (cnFMSDC), and MWBE certified by the State of Florida. We are members of the Home Builders Association (HBA) and the Better Business Bureau (BBB).
Mission Statement
To perform for our customers the highest level of quality construction services at fair and market competitive prices.

To ensure the longevity of our company through repeat and referral business achieved by customer satisfaction in all areas including timeliness, attention to detail and service-minded attitudes.

To be professional, reliable and honest.

A commitment to customers to get it right and stand behind everything we do.
Capabilities
Commercial Construction
Theme Park
Master Service Multi Year Agreement Contracts
Food Service - Restaurant
Design-Build
Hospitality
Healthcare
Education
Airport Construction Services
Entertainment
Institutional
Facilities Maintenance Services
Retail
Custom home building, additions and residential remodeling
Marine Construction
Concrete (themed, textured and architectural stamped concrete)
Weather related emergency
We specialize in 3rd shift work and working in guest sensitive areas
For a free estimate, please call Jim Cameron at 407.227.1755
Our Team
"We understand that quality is just as important as value to our customers. That is why you can expect more from our team!"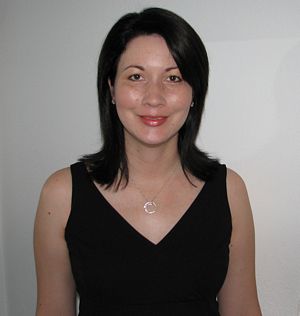 Ingrid has been the President and Co-Owner of Cameron Constructors, Inc. since its inception. While she is involved in all facets of the business, her main role is Chief Financial Officer.
Ingrid graduated with honors from North Carolina
State Universityin 1994 with a Bachelor of Science degree in Civil Engineering with a specialization in transportation design, structural design and building construction. Her areas of expertise include construction cost anaylsis and estimating, construction management, flexible asphalt pavement design, expressway/highway design, sidewalk and bike trail design, and utility coordination.
She has worked on major projects at the Orlando area Theme Parks, UCF, IBM, T. Rowe Price, Greater Orlando Aviation Authority at OIA, Florida Department of Transportation, Orlando-Orange County Expressway Authority, City of Orlando, Seminole County Expressway Authority and Florida's Turnpike.
Ingrid is involved in all facets of the business and is always available to provide assistance for her staff and clients. Ingrid prides herself on customer satisfaction and going the extra mile for her clients and employees.
Ingrid's commitment to client service sets a high standard for Cameron Constructors and ensures that clients are satisfied with their projects and with their relationship with us.
Ingrid is State of Florida Certified General Contractor CGC1514394. She is a member of the Central North Florida Minority Supplier Development Council, MWBE Alliance , Alpha Omega Epsilon Engineering Sorority (Alumnus) and the Disney Entrepreneur Center.
Favorite Things: Tennis, Golfing, Boating, House and Garden Design, Cooking, and Architecture.
---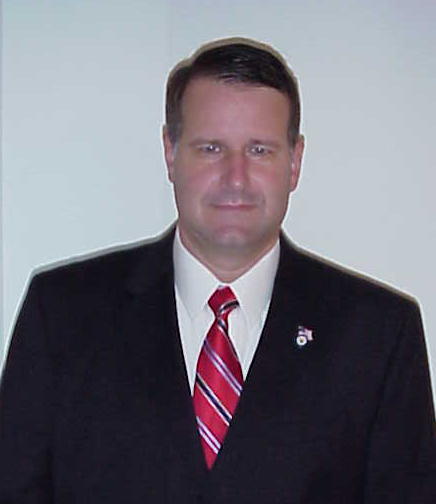 James D. Cameron is the Vice President and Co-Owner of Cameron Constructors, Inc.
Jim's construction career spans more than 33 years with hands on experience in Commercial, Theme Park, Retail, Food Service, Design-Build, Hospitality, Healthcare, Education, Entertainment, Custom Home Building, Residential Remodeling, Industrial, and Marine construction projects. Jim has managed and supervised over 168 million dollars worth of construction. We have gained extensive knowledge and experience over the years working continuously with the areas local theme parks, hotels, Daytona International Speedway, Universities, Schools and various Cities and County's successfully completing several hundred projects.

Jim Proudly Served in the U.S. Navy for 6 years stationed at Pearl Harbor, Hawaii and served 4 years of consecutive sea service aboard the USS Harold E. Holt (FF-1074). Jim is a very proud father of 5 children ranging between 14 and 34 years old. I am very proud of my son Eddie Cameron who is now serving on active duty in the United States Navy for our great country. Eddie is a highly motivated young man and completed 3 years of ROTC at Edgewater HS. My youngest daughter Rachel is currently attending UCF.
Favorite Things: Spending time with family, Car Racing, Moto-X, Going to the beach, Boating and Movies.
---
Keith L. Jenkins - as Senior Project Manager / Estimator... Is dedicated to providing the highest level of service, scheduling and
quality to ensure the success of all projects.
Mr. Jenkins construction career spans more than 32 years, including over 25 years of experience working for the area's local Theme Park's. Keith brings a wealth of knowledge with him and outstanding leadership skills.
Keith is involved in every facet of the business. This entails project management, estimating, project scope, contracts, budgeting and planning, scheduling, design build projects, business development with negotiations of new contracts with the firm's client's, providing preconstruction and value engineering services, cost control, purchasing and the development of subcontracts, quality control and safety.
Keith's ability to deliver quality work and to exceed clients expectations supports in accumulating new business for Cameron Constructors, Inc. Keith prides himself on customer satisfaction and going the extra mile on each project assigned. His strong commitment to detail and efficient management on a day-to- day basis assures that project budgets are adhered to, schedules are met, and that a quality project is provided.
Keith's experience and background contributes tremendously to the detailed and quality workmanship exhibited by Cameron Constructors, Inc.
Keith is a valuable asset to Cameron Constructors, Inc. and has proved to be a great leader and will do whatever is required to get the job done right!
Education: University of Central Florida, metal building certification, OSHA audits, understanding behavior/stress strategies, develop safety program, preparing for emergencies, managing a drug free workplace, fall protection and confined space certifications.
---
Thank you for taking time out of your busy day and visiting us!